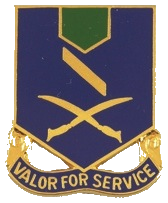 Raymond A. SCHRADER
Company C - 137th Infantry Regiment
---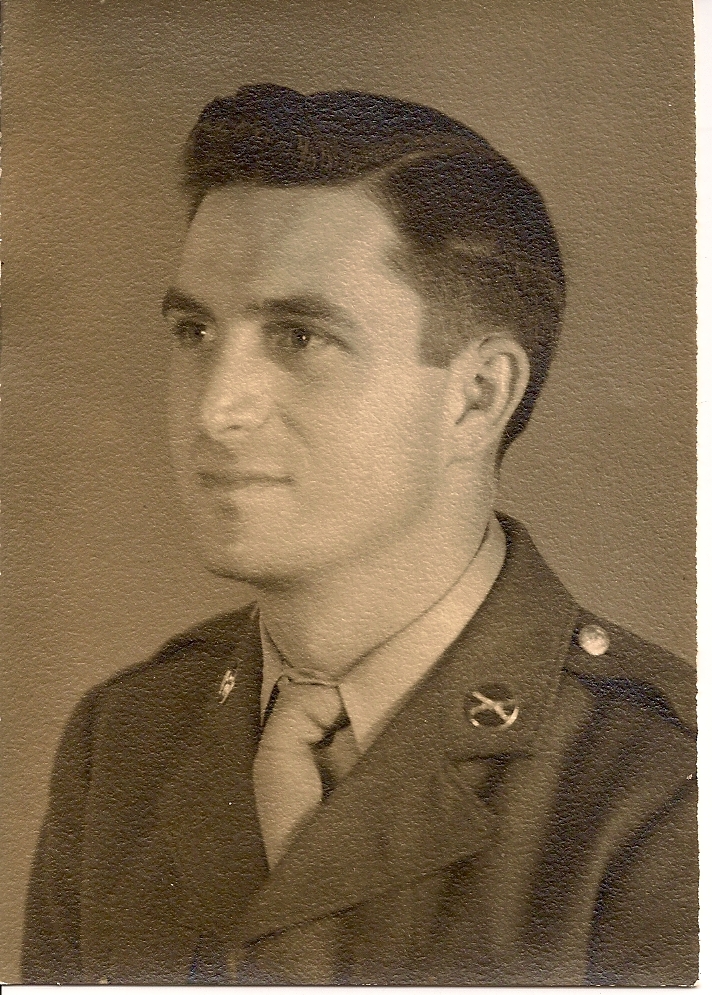 Special thanks to Barbara Schrader , his daughter , for sharing the history of his father.
Raymond A. Schrader by his daughter, Barbara Schrader
He was born and grew up in Kansas City, Ks (KCK). His parents were German/Polish immigrants from Pierce City, MO. My dad learned a great deal from his dad who was a carpenter/builder. Times were tough in the dust bowl days of Kansas and then the Great Depression. My dad worked for Western Union telegraph and rode a bike across the river to Missouri for his job. He also worked for Rev. Knauthnagle, a German Lutheran Minister at the church across the street for spare money for the family. The Rev. also went to interpret with/for the German prisoners from WWI who worked in the many meat packing plants in KCK. My dad was one of five and was second oldest.
He attended St. Casimar (Polish) Grade School until it's closing by the bishop. They then went to St. Anthony's the German parish. My dad has to quit school in high school to support his family. Nevertheless, my dad was amazingly brilliant, always wanted to learned, incredibly inventive and learned from the many lessons that life holds..some of those are more valuable than any or number of books. Heart smart and full of compassion and like the motto of the National Guard, always ready, always there and never left a soldier, family, neighbor or stranger behind. NEVER.
He enlisted in the National Guard to get his time of service in before possible war. Nevertheless, Pearl Harbor happened when he had only 2 weeks left. Off to training in Arkansas, California and North Carolina. Then NY to Liverpool to Normandy.
Upon his return he cared for/lived with his mom and dad. Dad had been injured and was disabled. After his death he cared for his mom while working full time as a metal finisher at various car dealerships. Nothing he could not fix. Ironic that most of his years were spent at Volkswagen. Each day the war he fought was before his eyes as the owner was Jewish but proudly he owned a dealership of a car that was created by Hitler. i never thought of the connection until after my dad's death but I'm sure he did.
My dad's hands spoke volumes of the the things he had fixed, wear and tear from war along with his frost bitten feet and the care he gave to his mom. There's a country song about "Daddy's hands" which remind me of him somewhat.
He and mom were bowlers, she in Missouri and he in Kansas. They met on a blind date at the bowling alley and the rest is history...lucky strike with nothing to spare. They dated for three yeas and got married on 18 years and three days after DDay. Two years later they had me, a 9lb bowling ball.
Daddy always worked VERY VERY hard to support us and he gave us everything he could. One time I asked him what he was proud of or what stood out in my story for him. He said my graduations. WOW. Something he didn't get to have. He was a proud peacock on the dad of my graduation with a Master's from Kansas University.
My dad's faith was amazing. He watched the stars many nights on our front stoop just as Moses did with the multitude of stars. Bet he was talking to his parents who I never knew. He was always giving and trying his best even in his last days. nothing stopped him if he could help it but Lewy Body Dementia, Neuropathy, age, wear and tear on the body were greater land minds than Hitler, Goering, Himmler, etc. could invent.
All for now. Need to dry the tears. My dad was a hero even without the war for he followed God and lived life to its best. Ever loyal, ever true. I was/am so immensely blessed to have him as my Daddy! I miss him so so much.
Raymond A. Schrader In WW2
He joined the Kansas National Guard the 9 September 1939 and he trained at Memorial Hall, Kansas. He left his service in November 1941.
Two Weeks later the Japan attacked Pearl Harbor leading the USA in war. Raymond joined the army for the next four years. After trainings and shore patrol along the Pacific coast, Raymond and his regiment gone to England the 12 May 1944 from New York to Liverpool. During the crossing Raymond spotted an enemy u-boat thereby saved his shipmates. He arrived at Liverpool the 24 May 1944.
He was landed with his regiment at Omaha Beach between the 7 and 9 July 1944, one month after the D day then they walked to take position around their objective :St LĂ´. This first battle through the Normandy's hedgerows was deadly. Then followed a walk across France for liberate many cities, including Orleans, Sens, Nancy and Sarreguemine after 4 years of German occupation. During the terrible battle of the Bulge, lead by General Patton, he has walked 230 miles in three day through the freezing cold for rescue the allied troops surrounded at Bastogne.
After France, Luxembourg, Belgium and Holland, Raymond Schrader and his regiment fought German troops in their own homeland. And it's on the German soil that Raymond was awarded the Bronze Star Medal for his courage and remarkable deeds. Indeed, the 8 March 1945, Raymond and a companion entered in the town of Ossenberg as scout. He took 87 enemy soldiers prisoners and discovered the exact location of two tanks and two machine gun nests which were impeding the advance.
He left Belgium the 21 September 1945 for return USA. He arrived at New York the 4 October 1945. He was demobilized 9 days later, the 13 October 1945 at Fort Leavenworth, Kansas, 2 days after his 26th birthday.
Raymond awarded the Combat infantry badge, the American Campaign ribbon, the American defence ribbon, the Good Conduct Medal and the eamc (European - African - middle eastern campaign) ribbon with five battle stars for each campaign.
In 2010, the French Government awarded him the Legion of Honor, "the highest honor that France can bestow upon those who have achieved remarkable deeds for France," according to Jean-Baptiste de Boissiere, Chicago-based consul general of France.
Raymond passed away the 25 December 2010 at age of 91.
Bronze star citation - General Order 43 - 1945
Private First Class Raymond A Schrader, 20725082, Infantry , United States Army, for heroic service in connection with military operations against an enemy of the United States in ***, Germany on 8 March 1945. During an attack on the town of ***, Private Schrader, a scout, and a companion entered the village, took eighty-seven enemy soldiers prisoner, and discovered the exact locations of two tanks and machine gun nests which were impeding the advance. As a result of this accurate information, tank destroyers were able to deploy undetected to positions in the streets and knock out the enemy tanks, and machine gunners were able to eliminate the machine gun nests. Private Schrader's courageous initiative, keen tactical knowledge and daring actions reflect credit upon his character as a soldier. Entered service from Kansas.
Comments presented by Barbara Schrader the day of Legion of Honor award.
Today is a great day of rejoicing for on this day, the International Day of Peace, my dad is named a Knight of France and has received the Legion of Honor Medal. Merci Beaucoup to the President of France, the French Republic, the Consulate, Colonel Brejot and Congressman Moore's office particularly Steve Goodman.
On this very day in 1945 by dad set sail for HOME from Belgium after surviving many intense battles and weather…that was 64 years ago. No one would have ever guessed he and we would be here today.
The National Guard motto is "Always Ready, Always There". That has been true of my dad as a Scout whether he was….
Spotting a German submarine while on the ship on the way to England and thereby saving his shipmates.
Landing in the LSI at Normandy as bodies still floated then walking miles to St. Lo.
Walking 230 miles in three days in frigid snow to the Battle of the Bulge.
Staying in a castle in Compeigne that once held Joan of Arc. Perhaps this Saint protected my dad.
Courage, fidelity, sacrifice, flexibility, availability, adaptability and gallantry are words that describe my dad in regard to God, Family and Country. My dad had two weeks left in the Guard when Pearl Harbor occurred which lead to 4 more years of service. <:p>
D-Day was June 6, 1944 and his division landed D-Day +2. After taking care of his mom for eighteen years, almost to the day of DDay, he married my mom on June 9…quite different than the beach of Normandy. Because of my dad, many persons, in our country, Europe and particularly in France, can experience Joie De Vivre….the joy of living as the French proclaim. He is only ONE of the greatest generation of soldiers who made peace possible and are also due this honor…perhaps your own father's, brothers or uncles…some who gave all in their death.
The past two years have been quite trying for my dad with the sudden onset of Lewy Body Dementia, which has a traumatic and dramatic onset. Within two months EVERYTHING was different. Dementia is a land mine of the mind that even Hitler could not invent. Yet even in this, my dad continues to provide every loving service in his power and to be faithful to his God, to guard his family and to continue his allegiance to his country. My dad has flown continued the flag EVERY day since his return.
My mom and I are very grateful for support received from our faithful friends, the Veterans Administration, Catholic Charities of Northeast Kansas Hospice with Medicare and the staff at Riverside Nursing and Rehab.
Our family asks a blessing on our current troops and our world this day. May we all follow my dad's example of courage….no matter what the circumstance and never leave a soldier or a friend behind.
My dad has ALWAYS been our Knight in shining armor...when I was little we used to play castle instead of house. He is named a Knight today by France and will continue to be a hero for the United States where we pray for liberty and justice for all. We love you Daddy!